DIESEL and ADIDAS ORIGINALS are about to join its creative forces once gain to present a new collection of limited edition sneakers intitled: Colliding Worlds – PART II.
The time of the second round has struck between adidas Originals and Diesel, six classic styles of adidas sneakers are revisited by Diesel, to launch an exclusive preview online on august the 22nd and august the 29th in stores.
adidas Originals x Diesel – colliding worlds part II
This new collection of sneakers in limited edition is inspired by the Diesel clothing line, from the obligation to work through the hyper-sophisticated materials mixed with inspirations from hiking, and even nylons techniques
Rivets, waxed canvas and leather have been incorporated into the six styles of the most iconic sneakers from adidas Originals.
Diesel x adidas Originals – modèle FORUM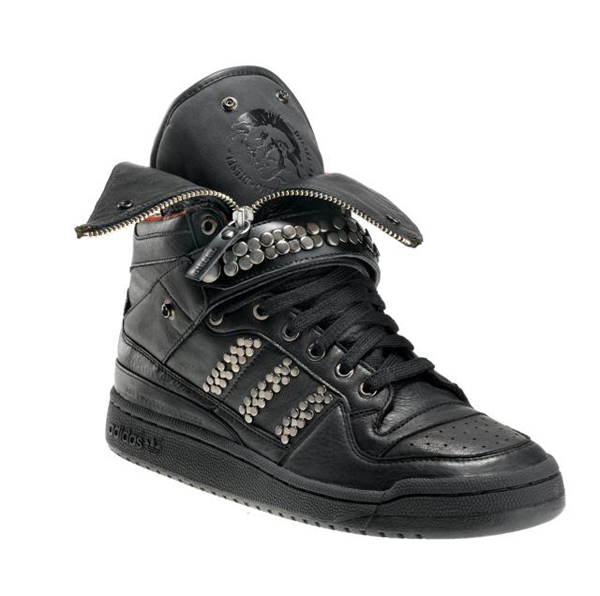 FORUM, inspired by the London punk and revisited in the laboratory Diesel. Style completely black, with nails and « zip » on the tongue.
Diesel x adidas Originals – modèle CENTENNIAL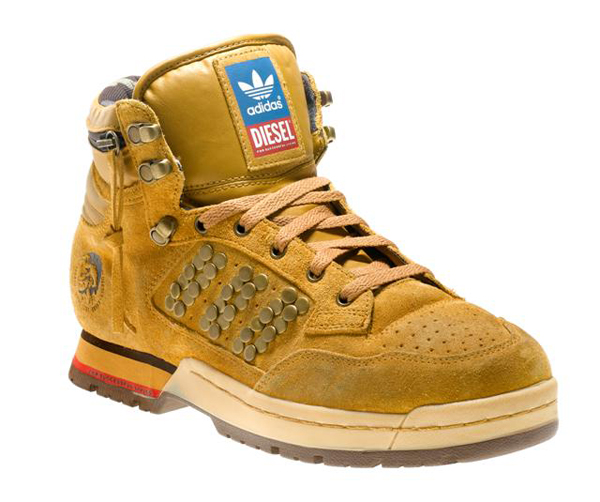 CENTENNIAL, one of the most iconic sneakers of this collection. Inspired by the old « boot of the worker » and enhance walk with details, it is made of very resistant materials with bright colors and a camouflage effect suede inside.
Diesel x adidas Originals – modèle ZX 700 POJAK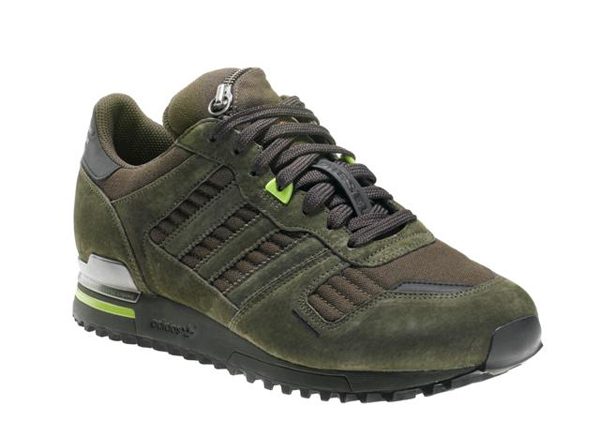 As its name suggests, ZX 700 POJAK is a sneaker that combines technical materials used in the manufacture of clothing and sporting goods: Details neon, reflective strips and green military color. His pocket « pojak » used a zip pocket jeans and applied to the shoe and on the tongue, makes the ZX 700 POJAK unique.
Diesel x adidas Originals – modèle ZX 700 ocra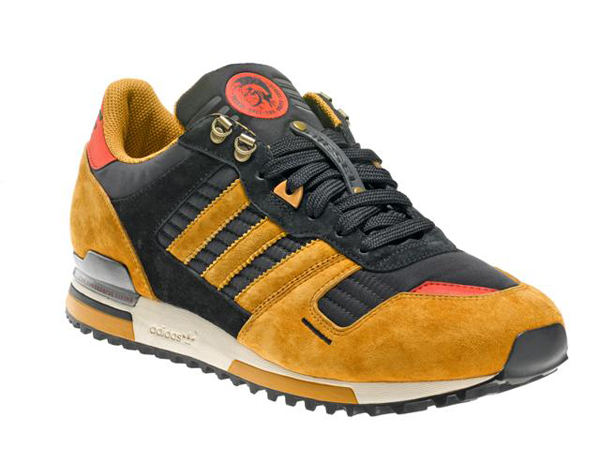 ZX 700 okra, very close to the pojak and inspired by the world of the laboratory, is made with industrial materials such as nylon and suede very resistant, decorated in vibrant colors which highlight.
Diesel x adidas Originals – modèle STAN SMITH CAMOU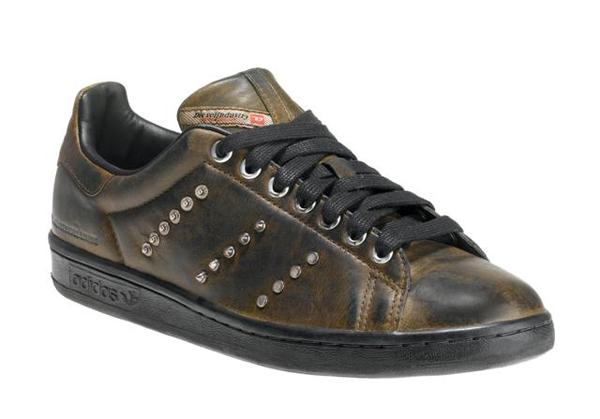 STAN SMITH CAMOU was born with a small accessory Diesel and was dressed in a precious waxed leather, decorated with camouflage prints and treated uniquely, in contrast with rivets, nails and decorative « footprints of fire » that add a touch of rock'n'roll to the shoe and make it more valuable.
Diesel x adidas Originals – modèle STAN SMITH MID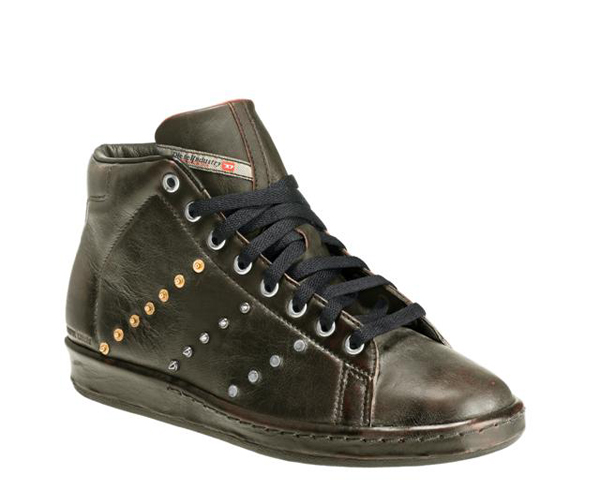 STAN SMITH MID, a sneaker which, because of his style « handmade » has clearly an Italian look. It is made of leather and features a multi-layer surface, which is composed of skins used for this special model, and then covered with stitched leather with a sexy, also special. Overlapping colors and application of original additions, work and age, bloom the different phases of treatment, to produce unique effects.
Soon available on stores.
Facebook comments: